Security Guard Business
We examine your security system, plan, arrange guards, and forecast/prevent incidents and accidents.

Prevent incident, accident and disaster with entry check, attendant, patrol, etc.
Guide and protect vehicles and pedestrians and take measures for neighborhood.
Prevent crimes such as shop lifting, pick-up, etc. in department and supermarket. Keep customers safe and take appropriate measures when incident occurs.
Security guards patrol by vehicle in facilities and check for safety.
Consult with clients to allocate equipments to prevent fire, gas leakage and theft and make proper installation plan.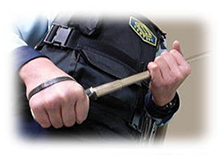 Guide pedestrians or vehicles at the place where festival or concert is held for smooth operation, accident prevention and smooth traffic.
Protect pedestrians from road construction and guide vehicles for safe operation.

Transport cash and mail for bank, department store, supermarket, etc.
Transport valuables such as jewelry, artwork, important documents, etc. using special vehicles. General cargo transport and valuable transport.